SOLUTIONS
System Integrator
We provide advice and support to our clients from the design to the start-up of the system, always guaranteeing the maximum efficiency over time.
Our Know-how at your service
Thanks to the direct experience in applications gained in various markets we are able to offer innovative solutions. By following and anticipating the market's trends many advantages are gained in terms of productivity, relevance of the production processes and cost optimization.
The study and design of the equipment are developed with the latest software on the market, like: Eplan P8, Pro Panel, Spac Automazione, Autocad and 2D/3D mechanical engineering.
According to the customer specification, our software developers can create application of automation, user interfaces, supervision and process control on Gefran platform or of the major manufacturers on the market.
Revamping and retrofit are also available among the offered solutions. Thanks to the know-how gained over 50 years of activity we are able to provide software and hardware packages for the retrofit of the main machines related to plastic transformation, such as: injection, blowing and extrusion.
We can also work as partners with system integrators by sharing our know-how and solutions with templates: full and ready to use software solutions with the option to be used also as a base for generic applications, developed to help OEM and system integrators in the production of their machine applications.
Upon request we can also take over the entire electrical revamping process of a machine or line: from electrical design, software development, making of the cabinet to the on-board wiring, on site start-up and after-sales assistance.
Our dedicated personnel, by checking the equipment and developed software, guarantees that every solution is tested before being shipped. If necessary, the testing can be performed on site.
All our products include manuals and technical documentation, with also a report of the checks, safety tests and Declarations of Conformity.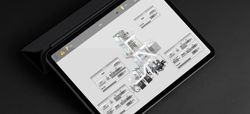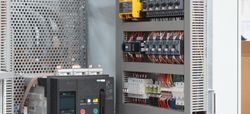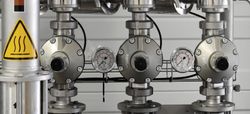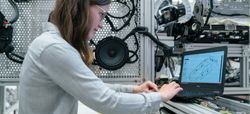 The quality of products and services offered to our clients is guaranteed by a Quality Management System in accordance to the UNI EN ISO 9001 guidelines (BSI FM608910 certificate).
Both manufacturing and test processes are managed with regularly updated procedures, which are followed by our employees through various steps during projects and production.
Our suppliers are accurately evaluated and the products used must comply with a standard performance and requirement check before being used.
Furthermore, we design, manufacture and certify equipment conformed to the international norms, even for the North American Market – United States and Canada – since our company can certify products according to the UL 508 A norms.